RAD Toronto: Summer Ballet Exam Classes
• July 3-12
(T-Fri, M-Th, 9-3:30)
RAD Vocational Ballet Exam Training $530
*highly recommended for Inter. Foundation & Intermediate summer and fall exam candidates
*does not include
exam fees
or pianist fee . Class rate only rate $25 per hour.
• July 3-12
(T-Fri, M-Th, evenings)
RAD Advanced Vocational Ballet Evening Classes $400
*required for Adv. Found., Adv. 1 & 2 summer and fall exam candidates.
*does not include
exam fees
or pianist fee. Ballet only rate $25 per hour.
Click Here for Detailed Schedule
CLICK HERE TO DOWNLOAD VOCATIONAL PROGRAM BROCHURE & REGISTRATION FORM
RAD Exam Entry fees (
effective 1 January to 31 December 2012)*summer candidates will be invoiced for Exam fees, pianist fees for mock exam and any extra classes leading up to exam date outside of the Vocational Training Program Dates
Intermediate Foundation $111.00
Intermediate $121.00
Advanced Foundation (RAD member) $132.00 Advanced Foundation (RAD non-member) $231.00
Advanced 1 (RAD member) $137.00 Advanced 1 (RAD non-member) $236.00
Advanced 2 (RAD member) $147.00 Advanced 2 (RAD non-member) $246.00
Powered by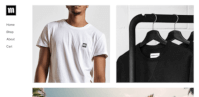 Create your own unique website with customizable templates.