OUR RECOMMENDED DANCE WEAR STORES:
1)
Danceshoppe
(Yonge & Sheppard Ave.) 50 Sheppard W, North York, ON, M2N1M2 416.225.6862
*character skirts bought at this store will require you to have ribbon added from another source.

http://www.danceshoppe.com/
info@danceshoppe.com
2)
Second Skin Fashions
(Yonge & John St.) 8100 Yonge, Thornhill, ON, L4J6W6
http://secondskinfashions.ca/
3)
Dancexperts
3, 105 Vanderhoof Avenue, Toronto, ON M4G 2H7
(416) 421-8506
*Does not supply character skirts, out of stock of exam leotards
www.dancexperts.ca
4)
Dancewear Centre
530 Wilson Ave Toronto, Ont M3H 5Y9 416-630-2292
sales@dancewearcentre.com
www.dancewearcentre.com
6)
The Shoe Room:
Recommended for Pointe Shoes
406 Jarvis Street, Toronto, ON M4Y 2G6 Store: 1-800-387-0785 (Subway: Wellesley station + 8 minute walk. On the west side of Jarvis, north of Carlton & south of Maitland Street)
http://www.nbs-enb.ca/shop/default.aspx
*CDM now has a new dancewear tuck shop!
We carry our most of our recommended leotards and tights in limited sizes at prices comparable to local dancewear stores. Please check in at the CDM dancewear tuck shop to see if we have your size in stock. Our shoe stock is limited. Please go to one of the locations below to buy shoes if we don't carry your size.More Info on R.A.D. recommended wear:
http://www.radcanada.org/graded/grecommendeduniform.htm
Powered by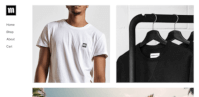 Create your own unique website with customizable templates.